John Hertay – Diving with Great White Sharks
The first of our Eternally Interesting series speakers was our friend and client John Hertay – President of Watermark Developments.
Although John could have shared some of the more familiar development experiences with CTQ on projects such as University Heights and Sol Terra ranch, he decided to showcase his experience of cage diving with Great White Sharks in South Africa!
John is an avid diver and loves to be under the ocean's surface. Throughout John's presentation, we were able to get a strong sense of his passion for diving and exploring the vast underwater world.
John's presentation set the benchmark of what the Eternally Interesting sessions are all about. The goal of inspiring and enlightening our staff were definitely accomplished. We are not too sure if the folks at CTQ will be rushing out to take up this activity, but it was an amazing presentation that none of us will soon forget!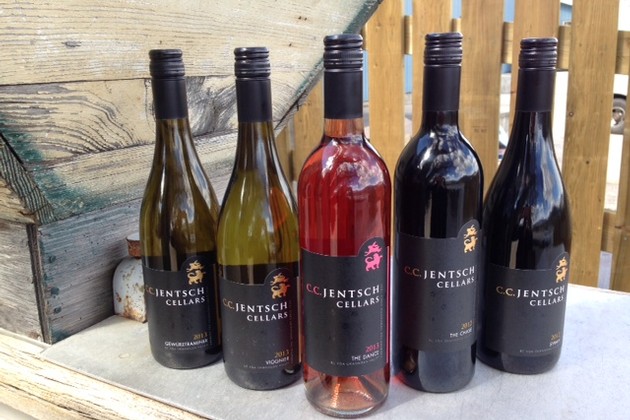 After John's presentation, we all moved upstairs for a wine tasting presented by our friend and neighbor, Philippe Daigle of Terroir Distribution. As an independent distributor of BC wines, Philippe represents C.C. Jentsch Cellars from the Southern Okanagan. We were able to try some delicious award winning wines, including the Chase, the Quest and the Dance.
Philippe also shared how his family had been involved in the creation of poutine – Very Canadian eh! You can learn more about their wines by visiting  C.C. Jentsch Cellars.com